Tue., Feb. 8, 2011
WashYourHandsington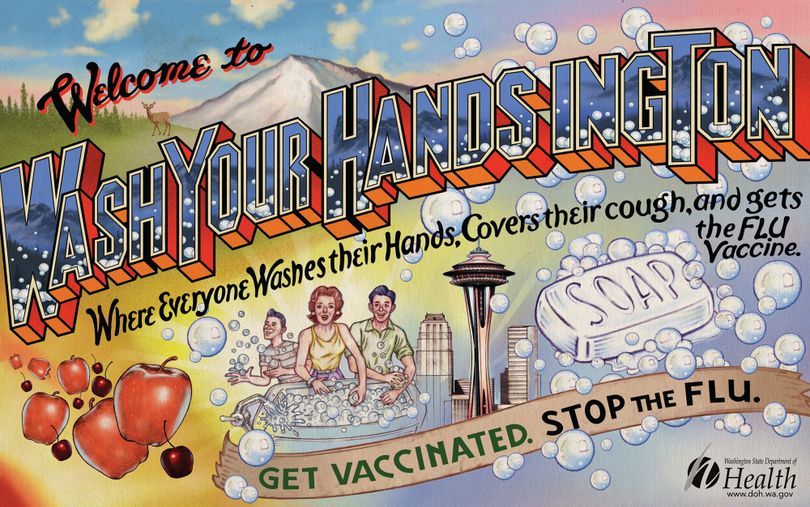 With a nod to the 1950s, the state Department of Health has a campaign to fight flu that almost begs for mockery.
. OLYMPIA – The state Department of Health has a message for flu season: WashYourHandsington.
The agency's campaign reminding people to wash up, cover their coughs and get a flu shot is summed up in a slogan that puts "Your Hands" between the "Wash" and the "ington" in the state's name. It comes complete with posters reminiscent of a 1950s tourism campaign, a radio jingle and an Internet video.
Cheesy? A bit silly? Easy to make fun of? Yes to all, says Tim Church, department communications director. Radio talk show hosts have made fun of it, and comedian George Lopez did a takeoff.
But it gets the point across, Church says. When people call to say they don't like this campaign about washing your hands and getting a flu shot, he contends "they may not like it, but they're getting the message." Jim Camden, SR
Do you think posters reminding folks to wash their hands, do any good?
---
---