Fri., Feb. 11, 2011
Aberdeen superintendent defends using public resources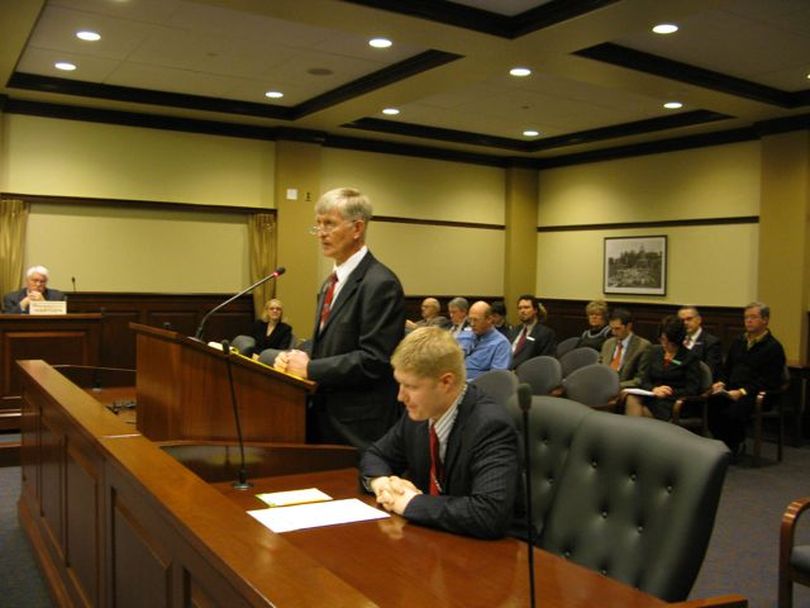 Rep. Steven Thayn, R-Emmett, speaks to the House Education Committee
Superintendent Joel Wilson from the Aberdeen School District, located in south-central Idaho, is defending his use of a publicly-funded resource to lobby against legislation pending before the Legislature.
Earlier this week on its taxpayer-funded website, the district posted a warning to parents about House Bill 123, which would cut kindergarten funding by two-thirds. While it is common for school districts to put up informational postings on education issues being mulled by Legislature, Aberdeen's message to parents contains information that could be construed as lobbying.
"Superintendent Wilson does not support this plan," the post says. The district gives the names and telephone numbers of their state lawmakers and "urges parents who have concerns" to contact legislators. Dustin Hurst, Idaho Reporter Read more.
Thoughts?
---
---