Fri., Feb. 11, 2011
"To me it wasn't haunted. It was my home."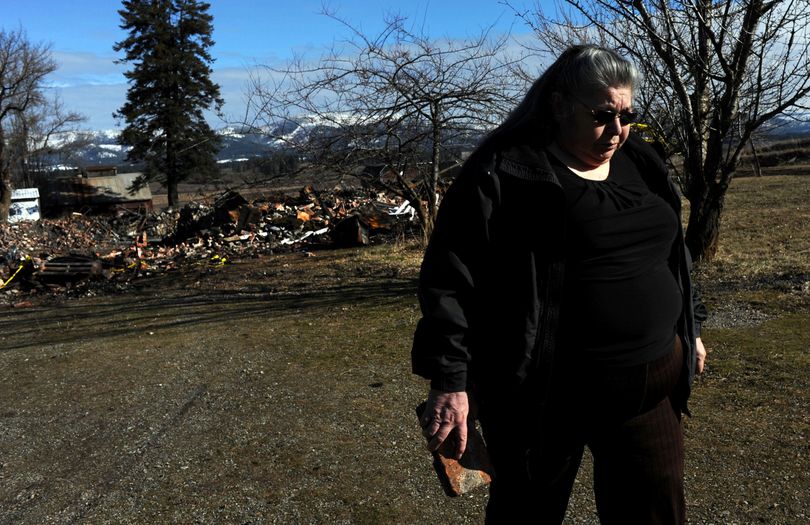 "I've lost my childhood home," said Plummer, Idaho, resident Mariane Nomee, as she retrieved a brick from the burned rubble of the former Mary Immaculate School in DeSmet on Thursday.
In the late 1970s, after a stint at secretarial school and a time in Spokane, Mariane Nomee moved home.
For Nomee, that meant DeSmet, Idaho. The Coeur d'Alene Reservation. And the old brick schoolhouse on the hill where she had lived for most of her childhood.
By then, the old Mary Immaculate School was closed and rumored haunted. Haunted by ghosts and perhaps by a legacy as a place where children lived away from their parents and were taught to abandon their culture.
But when Nomee was allowed to move into the abandoned school temporarily with her young family, she was elated.
"I was so happy that I got to go back there," said Nomee, 68. "A lot of people couldn't understand why I'd stay in a haunted building. To me it wasn't haunted. It was my home."
Nomee's home burned down early last Friday, and she's still mourning it. Investigators are still trying to sort out what happened at the school, closed since 1974.
Nomee's experience is a good reminder that the history of boarding schools for Native Americans represents a fraught chapter in a tragic story – but not a simple one. Full story. Shawn Vestal, SR.
Native American boarding schools: blessing, curse or a bit of each?
---
---