Fri., Feb. 11, 2011
Will junk food lower your child's IQ?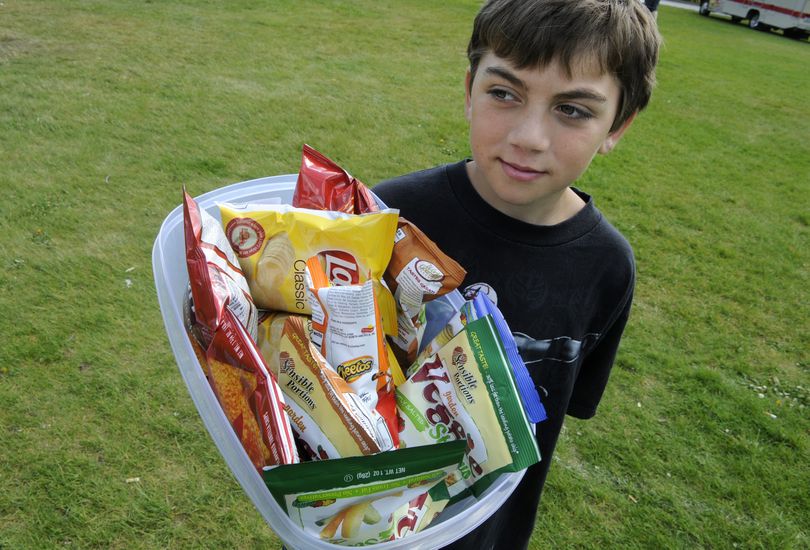 Jon Coggin, 10, sells chips for $1 to raise money for Carissa Outen on May 19, 2010, at the Spokane Community College Spring Fling Car Show.
Feeding toddlers a steady diet of processed foods could lead to more than just obesity — it could lower their IQs, according to a new study.
Researchers at England's University of Bristol found that a child's eating habits at age 3 may influence his cognitive abilities at age 8. Toddler diets high in fat and sugar were associated with lower IQ scores, while healthier eating was tied to higher scores.
The report, which appears in the Journal of Epidemiology and Community Health, is being billed as "the first study to suggest a direct link between the diet of young children and their brainpower" years later.
Here, a brief guide to the findings.
Do we really need studies like this to tell us feeding our kids a steady diet of junk isn't healthy? Isn't it just common sense?
---
---