Tue., Feb. 15, 2011
Are You A Belieber?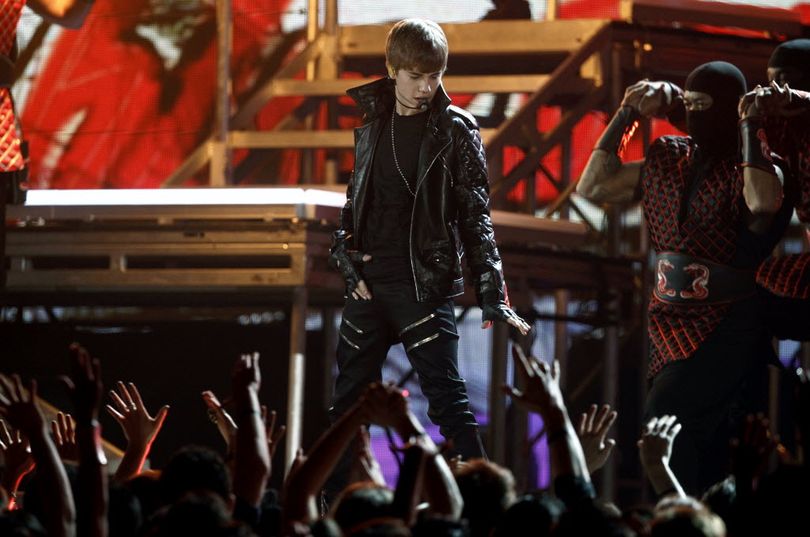 Justin Bieber performs at the 53rd annual Grammy Awards on Sunday in Los Angeles. (AP Photo/Matt Sayles)
DFO: I watched -- and for the most part -- enjoyed the Grammy Awards Sunday. I can understand why Lady Gaga, Rihanna, Usher, Suburb, Eminem, etc., are stars in the music industry (although they're definitely not my taste). But I simply can't understand why Justin Bieber is such a ha-huge star. The 16YO seems fairly pop culture in a generation that prefers hard rock and alternative.
Question: Can you explain why Justin Bieber is a singing sensation?
---
---