Fri., Feb. 25, 2011
APhoto Of The Day — 2.25.11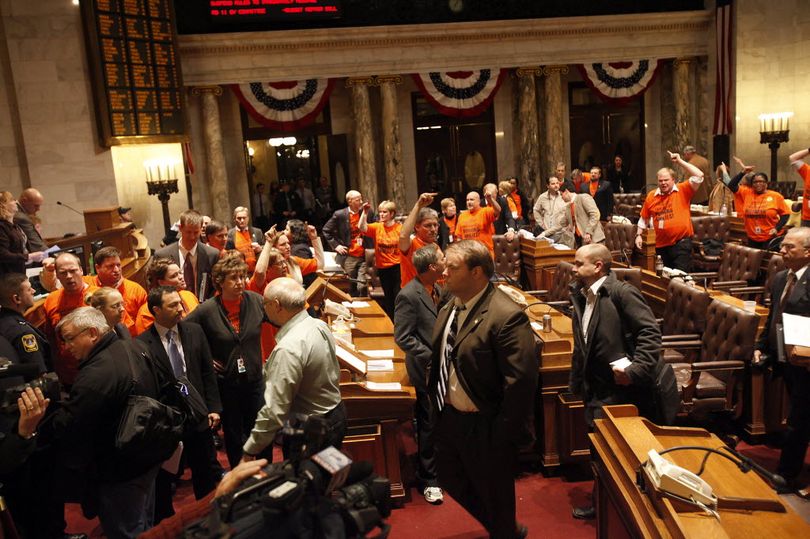 To jeers of "Shame!" yelled by the Assembly Democrats, Assembly Republicans, foreground, immediately walk out of the chamber after cutting off debate and voting to pass the budget repair bill at the state Capitol in Madison, Wis., early this morning. You write the cutline. (AP Photo/M.P. King, Wisconsin State Journal)
Top Cutlines:
1. In related news, the 14 runaway Wisconsin Democats were tossed out of an Illinois truckstop for taking 4 days to decide what to order…and then not having the money to pay for it anyway!/Formerly Sandpoint.
2. Now, now, Children. You'll still get your milk and cookie before bedtime -- Cabbage Boy.
3. It was so cold in Madison that Republicans were shockingly seen with their hands in their own pockets -- JohnA.
---
---