Fri., Feb. 25, 2011, 2:22 p.m.
Hecla May Pay $263M For Pollution
Hecla Mining Co. has reached a tentative settlement with the federal government, Coeur d'Alene Tribe and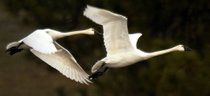 state of Idaho over its role in turning the Coeur d'Alene Basin into a Superfund site, company officials said today. Under the proposal, Hecla would pay $263.4 million over the next four years to resolve the company's financial liability for historic releases of heavy metals into the environment. By April 15, the parties must report on the status of their negotiations in U.S. District Court in Boise. "The opportunity to settlement this litigation is an important milestone for the company," Phil Baker, Hecla's chief executive officer, told financial analysts today during a conference call/Becky Kramer, SR. More here.
Question: Are you happy with this tentative agreement?
---
---