APhoto Of The Day — 7.6.11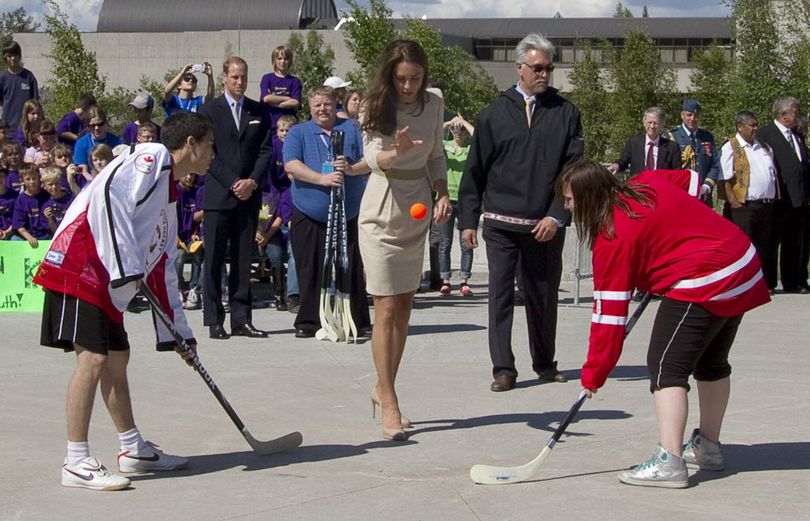 Kate, the Duchess of Cambridge, is seen in Yellowknife, Northwest Territories on Tuesday. You write the cutline. (AP Photo/The Canadian Press, Jonathan Hayward)
Top Cutlines:
1. Organizers were forced to move the hockey venue outdoors after Kate's royal "hotness" melted all the indoor ice -- Formerly Sandpoint.
2. Royalty in Yellowknife?She must have taken the wrong toyn at Albaquokee -- Rhodetrip.
3. Kate was caught giving a visual display of what will happen when Charles becomes king -- Eyes & Ears.
---
---