APhoto Of The Day — 7.8.11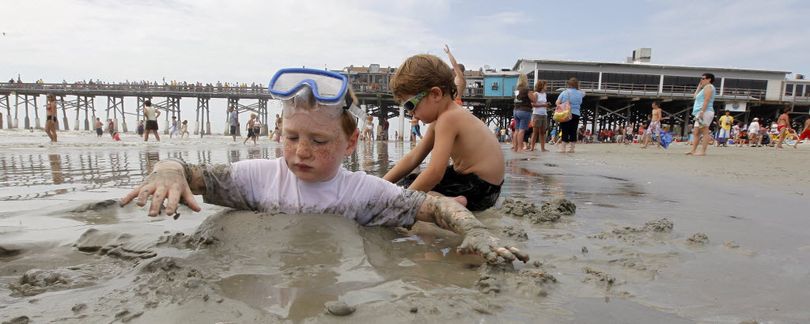 Kiegan Lynch of Greenville, S.C., sits buried in the sand up to his chest in Cocoa Beach, Fla., this morning. Lynch and his family traveled from South Carolina to view the launch of the space shuttle Atlantis, the final shuttle mission. You write the cutline. (AP Photo/Dave Martin)
Top Cutlines:
1. When I grow up, my parents debt will have me buried up to my neck -- CoeurGenX.
2. The 2012 campaign season is apparently under way as Tea Party supporters have begun burying their opponents in mud -- Nic.
3. Kiegan thinks he can add more sand if only they would raise the debt ceiling -- Kiegan.
---
---