Poll: Say Flag Salute Daily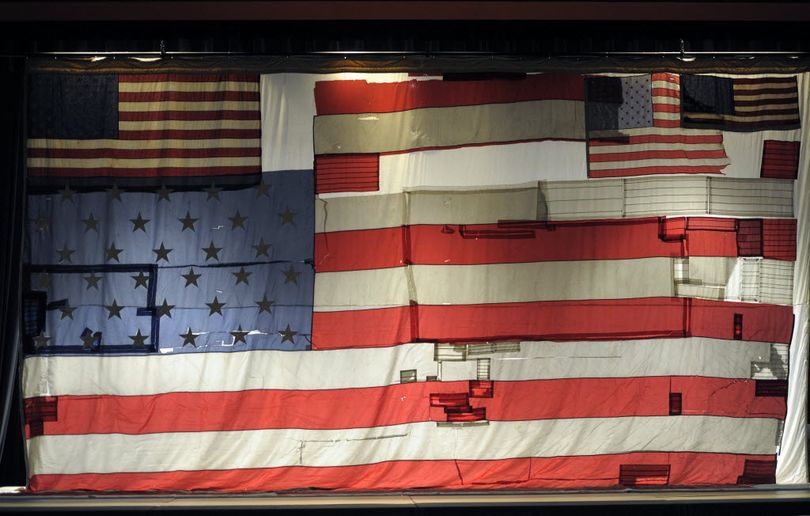 The National 9/11 flag is displayed at the Jewish Community Center in West Bloomfield, Mich., on Sunday. The flag, which was destroyed in the attacks on the World Trade Center, is traveling across the country where people can help stitch it back together. (AP Photo/The Detroit News, David Guralnick)
Flag Salute: Two-thirds of Hucks Nation believe the flag salute should be said daily in the country's high schools. 99 of 149 respondents (66.44%) held that position. 47 of 149 respondents (31.54%) said the pledge shouldn't be said daily. 3 were undecided.
Weekend Poll: 72 of 91 respondents (79.12%) say they don't have what it takes to be a contestant on the TV reality series, "Survivor." 13 of 91 respondents (14.29%) said they are fit enough, physically & emotionally, to be a contestant. 6 were undecided.
Today's Poll: Is the federal government overstepping its bounds by ordering a phaseout of incandescent light bulbs?
---
---