Tue., July 26, 2011
KEA: 'Inflexible,' 'Incompetent' Feds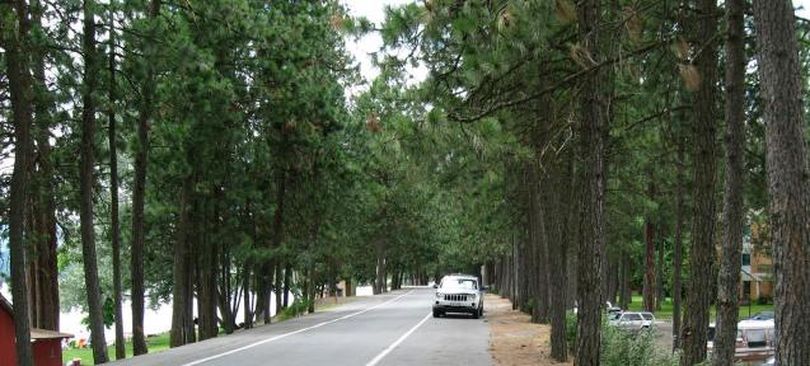 In this photo from KEA Blog, endangered trees are on the left, between Rosenberry Drive & Lake Coeur d'Alene.
An incompetent Corps of Engineers and an inflexible FEMA are about to destroy a Coeur d'Alene treasure unnecessarily. The out-of-town and out-of-control federal agencies are blindly calling for the City of Coeur d'Alene to remove hundreds of mature trees from the dike that follows the lake and riverfront around City Park and North Idaho College. (News coverage here, here, here, and here.) Built by the U.S. Army Corps of Engineers in the 1940s, the dike runs just less than a mile and it purports to protect NIC and the Fort Grounds area from 100-year flood events. The main significance, however, is that the dike protects NIC and the Fort Grounds from unreasonable flood insurance premiums/Terry Harris, KEA Blog. More here.
Question: Do you agree with KEA Blog that Corps of Engineers is incompetent and FEMA inflexible on the issue involving Dike Road?
---
---