Fri., July 29, 2011
Cowboys and Aliens shoots blanks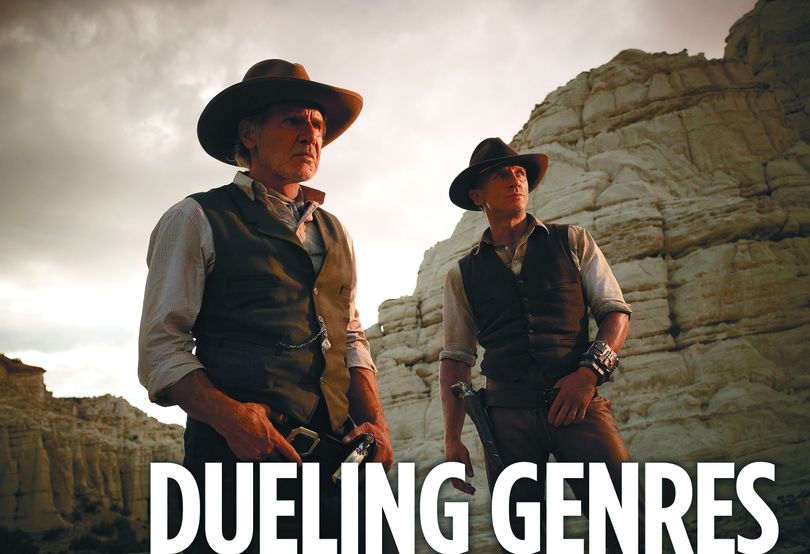 Harrison Ford, left, and Daniel Craig star in "Cowboys & Aliens."
Action-packed yet curiously lifeless, "Cowboys & Aliens" shoots blanks.
This multitasking genre mash-up successfully unites its discordant elements in a coherent dramatic universe.
Despite a stellar cast and out-of-this-world production values, however, it's a saddle-weary horse opera. Lacking the high-flying zing of Joss Whedon's space-Western TV series "Firefly," the movie is competent but never compelling. More here.
Bad reviews won't stop my guys from seeing this one. Do movie reviews influence which movies you choose to see?
---
---