Fri., July 29, 2011
High Noon: Science on a roll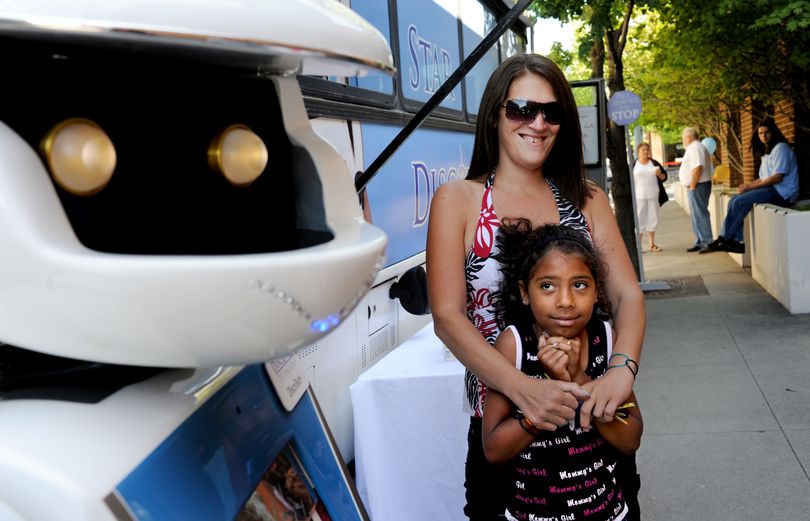 Jessica Ohlig and her daughter A'Maya Ohlig, 7, of Post Falls, paid a visit to the robot during the STAR Discovery Bus tour in Coeur d'Alene on July 18. Discovery Technology's STAR Science Center is set to open in Rathdrum in 2012.
A proposed science center near Rathdrum featuring hands-on science and technology is on a roll.
After Kootenai County's land-use permit process delayed the expected start of construction on the center, nonprofit Discover Technology launched the Discovery Bus Tour this month.
Stopping at festivals, fairs and schools in the region, the 45-foot mobile science center is giving audiences a taste of the 20,000-square-foot Science, Technology and Research (STAR) facility.
"The permit process was taking a long time, and we wanted to get science in the hands of kids sooner," said Dennis Kimberling, education director for the nonprofit. More here.
What do you think about this privately funded science center?
---
---