Fri., June 10, 2011
APhoto Of The Day — 6.10.11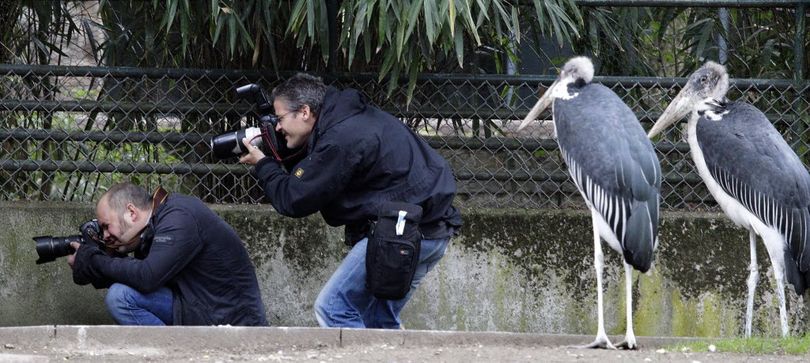 Marabous are seen watching photographers doing their work at an enclosure at the zoo in Duisburg, Germany earlier today. You write the cutline. (AP Photo/Frank Augstein)
Top Cutlines:
1. "I don't know," mumbled Herman (the bird on the right). "Maybe they don't realize Ostriches do that" -- JeanieS.
2. Newt Gingrich and Anthony Weiner watch as the lamestream media shifts it's attention to the Palin e-mails -- Nic.
3. The storks knew there would be a buffet as soon as the gators got done with the cameramen -- Charlie.
---
---