Wed., June 15, 2011
Letters to the Editor Are Entertaining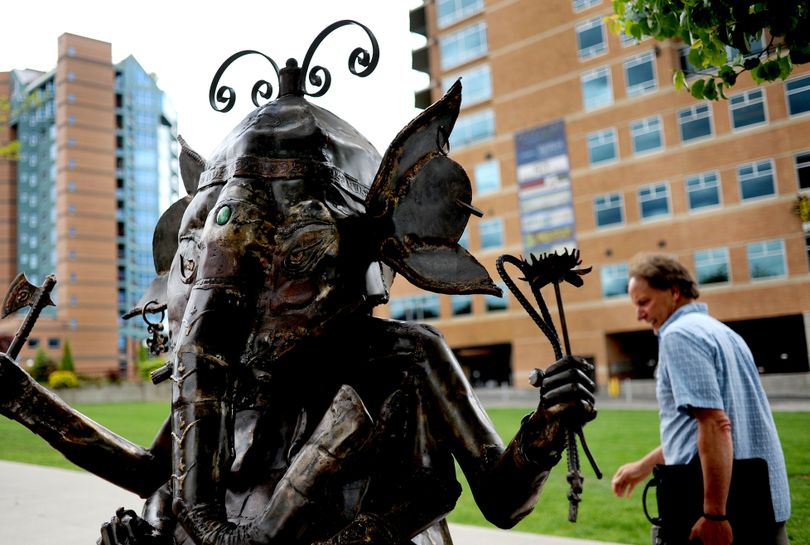 In a letter to the editor to The Coeur d'Alene Press, Dean Isaacson clearly dislikes the art commission's installment of the Ganesha Statue. Isaacson writes, "This is not the kind of art that is appreciated by the majority of the citizens here. The claim that it is art is subjective — most people would not interpret an idol as art. In this exhibit, there were other cultural symbols. I am not protesting all the pieces I disagree with. The placement of the Hindu god Genesha is going beyond cultural symbolism; it is the display of a pagan god. This would strike against the sensibilities of most people in this community." Read the full letter here.
Other letters this morning included a second letter of late regarding dog poo in our post office here, and another letter suggesting that the local DMV drives people to drink here.
Are you entertained by our local letters to the editor? Do you appreciate folks like Mr. Isaacson who are willing to speak up about the things that irritate them?
---
---