Wed., March 2, 2011
APhoto Of The Day — 3.2.11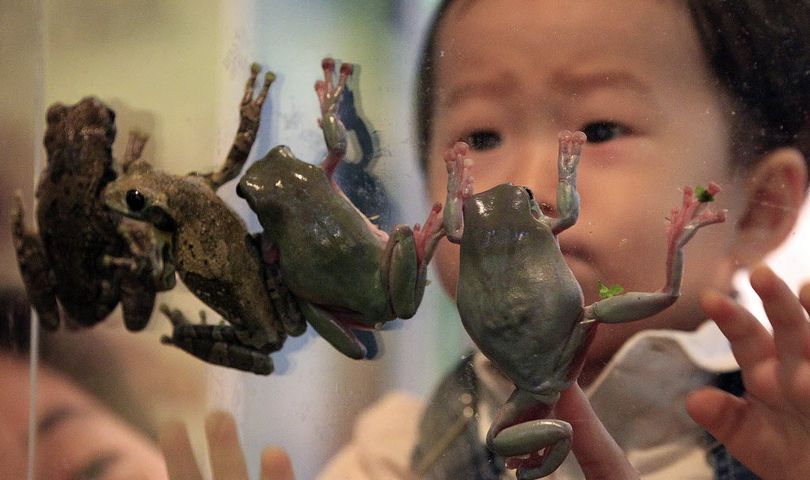 A child watches frogs crawling on a window at an aquarium in Seoul, South Korea, earlier today, during an event marking the upcoming end of insect hibernation. You write the cutline. (AP Photo/ Lee Jin-man)
Top Cutlines:
1. As a youngster watches, Kermit and his Frogtet sing a Seoul-ful rendition of 'Bein' Green' to Miss Piggy -- JohnA.
2. "And this, class, is a young human," said Ms. Hopper to her class when they visited the people zoo for their spring field trip -- Jen.
3. (tie) "Take us to your leader." (ribbit) -- JeanieS; and: Bud-wis-er, where is the Bud-wis-er? -- Charlie; and: Froggy went a courtin', mm-hmm -- Herb.
---
---