Mon., March 7, 2011
Kershner: Would I Be Ransomed?
I recently read a fact about Somali pirates that I can't seem to shake from my mind: Many of the captives have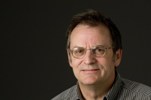 been held until their friends have raised $1 million in ransom. One million dollars? As we learned a few weeks ago, the Somali pirate problem raises far sadder and more tragic issues than this. Innocent people have been killed. The violence is ratcheting up. Yet there is something about this ransom number that forces me to ask this question: Would my friends pony up $1 million to save my hide? Would yours?/Jim Kershner, SR. More here.
Question: Jim goes on to say that his friends might pony up $743.10 to ransom him from pirates. How much would you friends and family collect to ransom you?
---
---