Tue., Sept. 6, 2011
NIdaho Blogs: The Name Game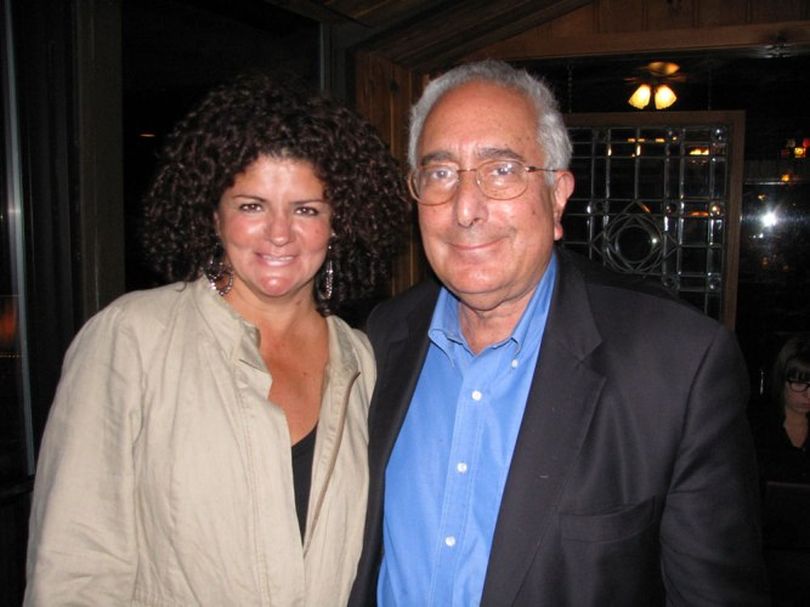 Pecky Cox of As The Lake Churns blog is shown with actor-commenter Ben Stein at her recent 50th birthday party at Hill's Resort at Priest Lake.
Top Blog Post: We've always danced around the issue of how our children should address our adult friends. Of course I'd prefer the kids use a formal title, like "Mrs. Rowling," but at some point when we weren't paying attention our friends' kids started calling us by our first names. So I confused my kids by saying they should call certain adults by their first name because their kids do that to us. And, well, it's all a big mess now, and the issue has been ignored rather than fixed. I could just insist on my kids always being polite and formal with everyone over the age of 18, but that might put them far out of step with society/Idaho Dad, A Family Runs Through It. More here.
Hucks Online numbers (for week of Aug. 28 to Sept. 3): 44,432 page-views/27,517 unique views
Question: How do/did your children address grownups?
---
---