Fri., Sept. 30, 2011
CdA Council Meetings: Clap Or Not?
Update: Mayor Bloem tells HucksOnline that she has no rule against clapping at Coeur d'Alene council meetings. However, she does insist at "emotionally charged" meetings that the audience refrain from clapping, stomping its feet, and other outbursts. Quoth: "It distracts from what the council is trying to hear."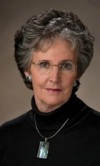 I couldn't resist this bit of silliness from Mary souza by OpenCDA.com either. Seems the townspeople of Peekskill, N.Y., are livid that they're no longer allowed to clap at City Council meetings. The mayor of the town is invoking the rule as an attempt to bring decorum back to the meetings. Contrary Mary points out: "That's been the rule here in CdA throughout Mayor Bloem's reign." (I applaud Mary for reining herself in and not saying "reign of terror" in referring to the Bloem administration.) Can you blame anyone for trying to rein in incivility at Coeur d'Alene public meetings?
Question: What do you think of the no-clapping rule?
---
---