Mon., Aug. 6, 2012, 11:05 a.m.
Pauler Loves Sinner, Not Sin Tax
Think you're paying too much for a pack of Marlboros? Don't like the cost of a six-pack of Budweiser? That fifth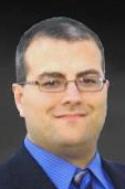 of Jack Daniels priced just too high? Then Lewiston has a candidate just for you. Daniel Santiago (pictured) is his name. Reports the Idaho Statesman's Dan Popkey: Santiago is the first Republican to challenge state Rep. John Rusche, D-Lewiston, in eight years. He's a self-described under-funded longshot and acolyte of Republican presidential candidate Ron Paul. He'd also repeal Idaho's "sin taxes" - those taxes states impose against vices such as tobacco and alcohol. "Taxes were created for everybody or no one," Santiago said. "Taxes shouldn't be created to punish a certain group, religion or ethnic base. And that's what sin taxes do, they punish a certain group"/Marty Trillhaase, Lewiston Tribune. More here. (Photo from Daniel Santiago for Idaho House Web site)
Question: Is it fair to charge sin taxes?
---
---