Tue., Aug. 7, 2012
Long Bridge Swim Unique Experience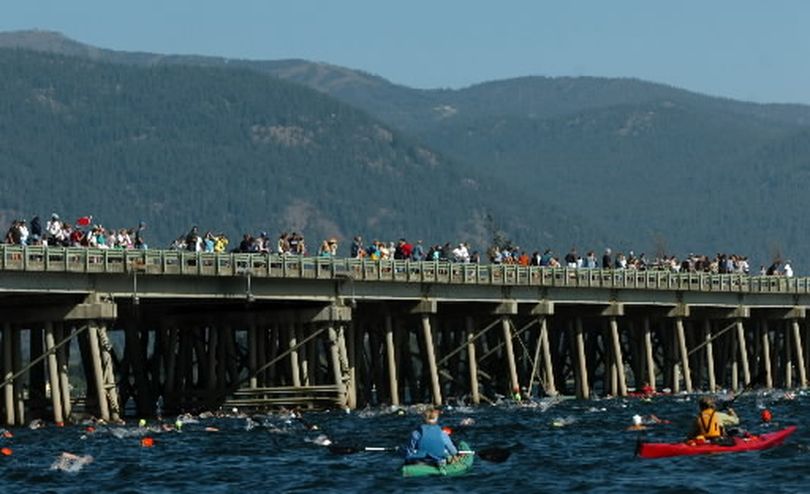 In this SR file photo by Jesse Tinsley, Hundreds of spectators line the long bridge in Sandpoint for the Long Bridge Swim, where swimmers try to swim the 1.5 mile distance from south to north.
On Big Major Cay located in the Bahamas you will find a family of pigs that do nothing but eat, sleep and swim. The hungry pigs happily throw themselves into the waves when they see a yacht and swim a few hundred feet to the vessel with the hopes of a free meal. While the unusual sight of a swimming pig has never been spotted on Lake Pend Oreille, last Saturday more than 800 swimmers entered the water to make the 1.76 mile crossing of the 18th annual Long Bridge Swim. The morning dawned clear and sunny as swimmers gathered at Sandpoint High School for a warm welcome from founder Eric Ridgway, the national anthem sung by local Kristine Oliver and also received the necessary information required to safely complete the swim/Hillary DeCecchus, Bonner County Bee. More here.
Question: How far do you think you can swim?
---
---