Mon., Dec. 3, 2012, 8:45 a.m.
Rice Allies Play Racist Card
As the Susan Rice saga demonstrates we will never be rid of racism. That's because liberals need it. It's their last redoubt when all else fails. Rice is Barack Obama's ambassador to the United Nations. Few Americans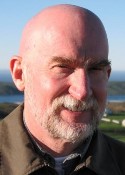 could have named the person filling that job prior to her Sunday morning talk show fabulism tour a couple of months ago. She was dispatched by her boss to spread the politically expedient lie that the four Americans murdered during the 9/11 terrorist attack on our Benghazi consulate were done in by Libyan film critics upset over a YouTube video. The obvious intent was to smother any mention of the "T-word" (terrorism). After such a stellar performance, Rice immediately became Hillary Clinton's likely successor as secretary of state for Obama's second term. Unfortunately, there are those in Congress who adhere to the rather quaint notion that America's top diplomat should be someone whose word can be trusted, at least when she is speaking to the American public or to the Congress/Michael Costello, Lewiston Tribune. More here.
Thoughts?
---
---