Wed., Dec. 5, 2012, 1:11 p.m.
Kidnap Suspect Caught In Bismarck
The man suspected of firing at Idaho State Police and then abducting a Rathdrum, Idaho, woman has been captured in Bismarck, North Dakota, authorities confirmed today. Mitchell Lee Walck, 57, had eluded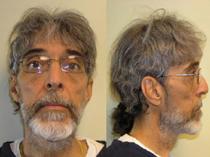 authorities since late Friday night, but he was apprehended around 10 a.m. following a foot pursuit through a trailer park. Nobody was hurt during the incident, Bismark Police officials said. During his flee from law enforcement, he is believed to have kidnapped a Rathdrum woman, identified as 62-year-old Susan Smith, from her 700-acre ranch in North Idaho. Smith was released unharmed a day later in Glendive, Mont. Authorities say Walck took Smith's car, driving across multiple state lines and stopped at rest areas before dropping her off at a grocery store near the North Dakota state line. FBI officials confirmed they are currently interviewing Walck/Spokesman-Review. More here.
DFO: How about joining me in giving a big shout-out to the law enforcement community who caught this guy without anyone getting hurt?
---
---