Tue., Dec. 11, 2012, 10:01 a.m.
Labrador 'Matters' On Immigration
Politico.com has released a list of five congressional Republicans who "matter" on immigration. Heading the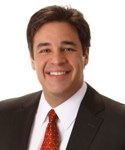 Beltway insider website's list: 1st Congressional District Rep. Raul Labrador. "This freshman with rock-solid conservative credentials is high on the list of likely partners for Democrats on any immigration overhaul," writes Politico's Seung Min Kim. But Kim points out that Labrador differs from Democrats — favoring a piecemeal approach to reform and opposing a pathway to citizenship. "I think it's a mistake for us to reward people who are here illegally with a pathway to citizenship," Labrador said in a recent interview. "Because then, citizenship becomes meaningless"/Kevin Richert, Idaho Statesman. More here.
Question: Are you glad to see an Idahoan in a key position on an important issue like immigration?
---
---