Wed., Dec. 19, 2012, 11:10 a.m.
My 2 Cents: Let This Grievance Go
In spring 2011, there was a minor flap re: the post office box number for the campaign supporting Tom Hamilton and Terri Seymour for the Coeur d'Alene School Board. Inadvertently, the campaign had been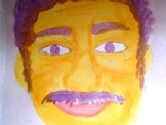 given the same number as an old one that had been used by the Aryan Nations. That caught the attention of some, including the Spokesman-Review. We checked into the matter and discovered there was no connection between the two groups. We even wrote a story about it. Now that Hamilton and Seymour are part of the School Board, the only two duly elected of the five, they are still bringing the matter up. On Monday, Seymour, according to the Coeur d'Alene Press, asked Christa Hazel, an applicant for a vacant School Board trustee spot, if she'd said Hamilton and Seymour were members of the Aryan Nations. Quoth Seymour: "Do you realize the effect that it had on our personal and private lives?" Seymour said. "And it hasn't died. It is continuing to go on and on, and it has to do with this very group that you're involved in." Hazel denied she'd ever made that statement. When Hazel asked Seymour to name the group she was referring to, Seymour said the new Coeur d'Alene Education Partnership. CEP is an education watchdog group made up of parents and citizens. Hazel said she isn't a member of the group. So why am I telling you all this? Hamilton and Hazel have discussed the old Aryan Nations address tempest more than once on this blog. The matter would be long forgotten if Hamilton and Seymour had quit bringing it up. I can't imagine anyone believing that a Coeur d'Alene School Board trustee would be part of that despicable, defunct hate group that was bankrupted out of existence years ago. Hamilton and Seymour need to quit beating this dead horse/DFO. Full story here.
Thoughts?
---
---