Wed., Dec. 26, 2012
Afghan boy getting along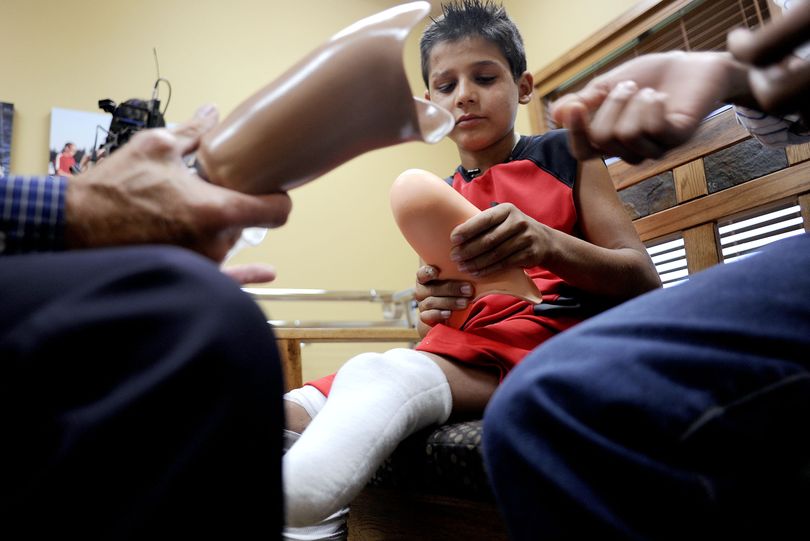 Rahim checks out parts of his new prosthetic leg before being fitted at Kootenai Prosthetics & Orthotics in Post Falls in July.
A 12-year-old boy in southwest Afghanistan is attending school, playing soccer and helping around his home with the aid of a prosthetic leg he received this year during a three-month stay in the Inland Northwest.
Rahim – his full name and hometown are not revealed – was reunited with his family in late August after spending the summer with a Coeur d'Alene host family.
He met his new baby sister for the first time and surprised his mother and father with his energy and attitude. They had not seen him so carefree and active since Rahim's left leg was amputated below the knee after he stepped on a land mine three years ago in the Helmand province. Scott Maben, SR More here.
What a heartwarming story! Thoughts?
---
---