Wed., Dec. 26, 2012
Firefighters gunned down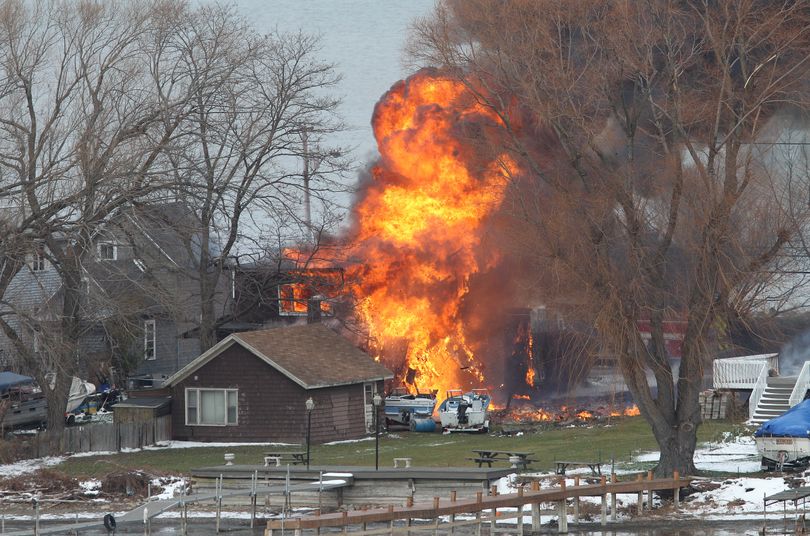 A house burns Monday in Webster, N.Y. A former convict set a house and car ablaze in his lakeside New York state neighborhood to lure firefighters then opened fire on them, killing two and engaging police in a shootout before killing himself.
WEBSTER, N.Y. – An ex-con gunned down two firefighters after luring them to his neighborhood by setting a car and a house ablaze early Monday, then took shots at police and committed suicide while several homes burned.
Authorities used an armored vehicle to help residents flee dozens of homes on the shore of Lake Ontario a day before Christmas. Police restricted access to the neighborhood, and officials said it was unclear whether there were other bodies in the seven houses left to burn.
The gunman's sister, who lived with him, was unaccounted for. The gunman's motive was unknown. More.
Any firefighters among your family/friends?
---
---