Wed., Dec. 26, 2012
Updated: The gun owner next door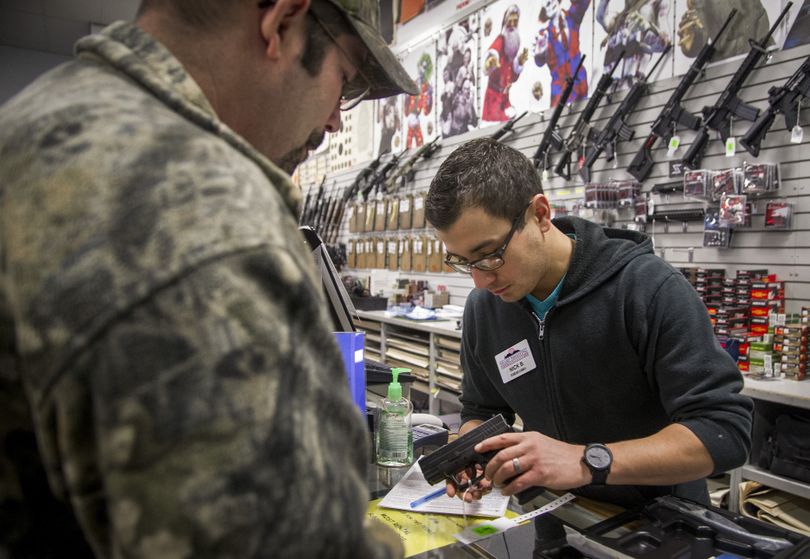 Sam Bishop, left, purchases a Springfield XD 40 handgun from salesman Nick Brown on Tuesday at Sharp Shooting Indoor Range and Gun Shop.
A New York newspaper is under criticism for publishing the names and addresses of local gun owners on Monday.
In a piece titled, "The gun owner next door: What you don't know about the weapons in your neighborhood," the Journal News requested the names and adresses of local residents who are licensed to own handguns through Freedom of Information Law requests. The paper requested information from Westchester, Rockland and Putnam counties. The paper was only given the names and addresses of those who have a license to own a handgun. The paper was denied its requests for the amount and type of guns owned by those who have licenses. Putnam County was still working on the request and has not yet released information to the Journal News.
The article includes an interactive map of Westchester and Rockland counties that allows readers to view those who have a license to own handguns around them. Read more.
Related Stories: Newspaper's gun owner database draws criticism
Blogger publishes Journal News publisher's adddress
What do you think about the Journal News decision to publish this information and the resulting backlash?
---
---