Wed., Dec. 26, 2012
RIP Charles Durning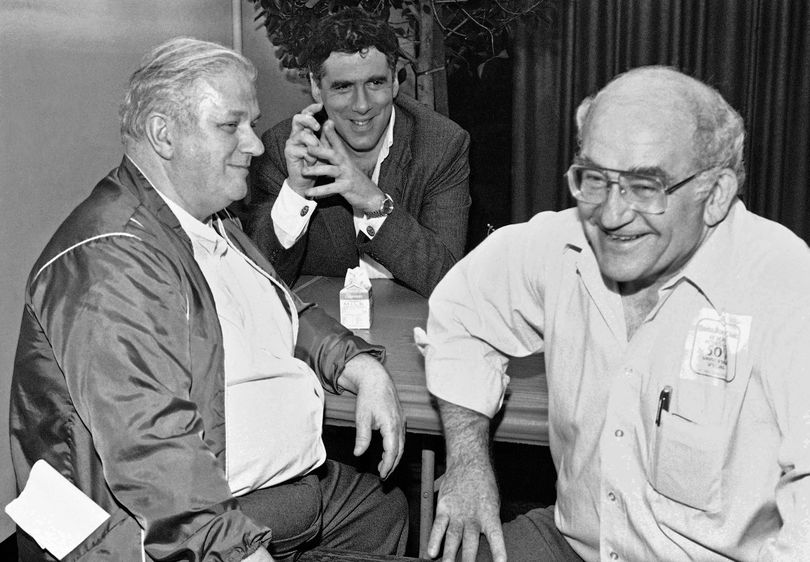 In this Saturday, March 3, 1984 file photo, from left, actors Charles Durning, Eliott Gould and Screen Actors Guild President Ed Asner take a break before the filming of the 50th Anniversary Special celebrating the guild.
LOS ANGELES – Charles Durning, the two-time Oscar nominee who was dubbed the king of the character actors for his skill in playing everything from a Nazi colonel to the pope, died Monday at his home in New York City. He was 89.
Durning's longtime agent and friend, Judith Moss, told the Associated Press that he died of natural causes in his home in Manhattan.
Although he portrayed everyone from blustery public officials to comic foils to put-upon everymen, Durning may be best remembered by movie audiences for his Oscar-nominated, over-the-top role as a comically corrupt governor in 1982's "The Best Little Whorehouse in Texas." Read more.
Favorite Charles Durning role?
---
---