Thu., Dec. 27, 2012
High Noon: Throwing a stone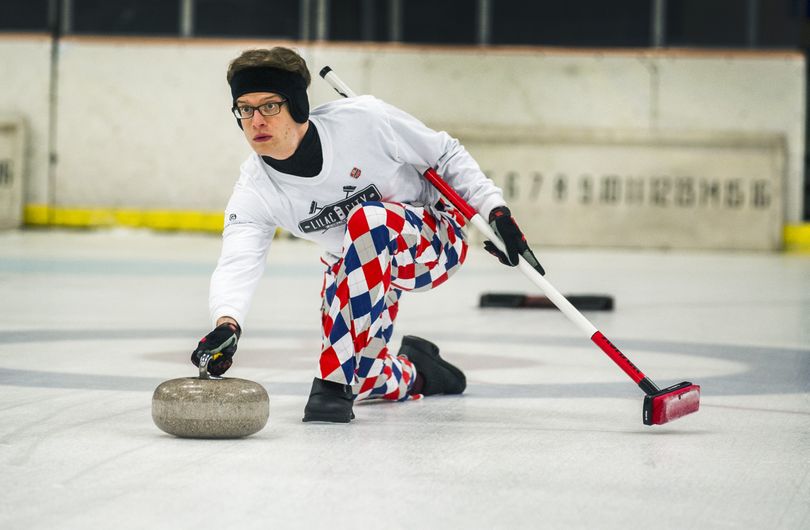 During curling practice at the Riverfront Park Ice Palace, Josh Engle throws a stone. Colin Mulvaney, SR photo
The Canadians are famous for it. The Norwegians did it in loud checkered pants. The Scots and the Dutch still argue about who invented it some 500 years ago, though the Scots usually win the argument.
It's curling. It involves carefully sliding a 40-pound granite rock down the ice, sometimes with two teammates sweeping in front of it. And for the first time since the early '80s, it's possible for curling enthusiasts to get a fix in Spokane.
Every Sunday evening, the Lilac City Curling Club holds down the ice at Riverfront Park's Ice Palace. Full story. Pia Hallenburg, SR
Have you ever tried curling?
---
---