Fri., Dec. 28, 2012
McEuen plan grows- so does price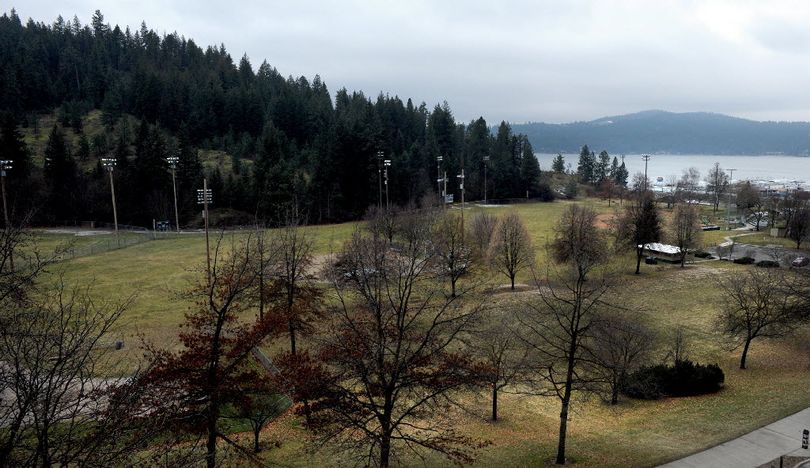 McEuen Field photographed from Parkside Towers on Feb. 4, 2011.
COEUR d'ALENE - The McEuen Park designers want the city to add previously cut amenities to the park design, saying the scaled-down version has lost the project's original focus: Creating a one-of-a-kind public destination.
The amenities include tennis courts that double as pickle ball courts, basketball courts, a built out pavilion that can seat up to 600 people, and an information center and restroom facility, dubbed the Harbor House, near the Third Street entrance to Tubbs Hill.
They're all amenities that were penned into the original conceptual plan two years ago but had been peeled away as the project was fine-tuned and costs and revenue sources were compared.
Adding them back in, of course, adds to the cost.Tom Hasslinger, Cda Press More here.
Thoughts?
---
---