Tue., Feb. 28, 2012, 1:20 p.m.
More On Richard Mack's Fight w/SPLC
Kathryn M. DeLong, of the conservative Human Events mag, offers more insight into the ongoing battle between Richard Mack and the Southern Poverty Law Center. Mack, an Arizona sheriff in the 1990s and board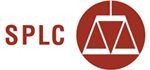 member of the relatively new Oath Keepers group, is scheduled to be the keynote speaker at the Kootenai County Republican Lincoln Day dinner. He may have filed a suit against the SPLC, alledging defamation, libel, and slander. In the article, SPLC spokesman Mark Potok says that the Oath Keepers pledge to uphold the Constitution is simply a facade to cover "very specific conspiratorial fears which are absolutely groundless" of militia and Patriot groups. Stewart Rhodes, who founded the Oath Keepers in 2009, said such characterizations by opponents of Oath Keepers are "smear tactics." You can read the article here.
Thoughts?
---
---