Tue., July 24, 2012, 10:13 a.m.
DFO: Intimidation Tactics
HucksOnline commenters are under attack today from the totally anonymous Chuckleberries Online site, which supports candidates from the Far Right United Conservatives of North Idaho. Chuckleberries made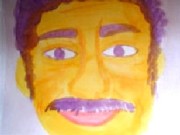 this announcement this morning: "Chuckle Berries Online has just received a list of the identities of DooFo's liberal minions from his blog (HBO). Stay tuned to see who's name made the list, you might be suprised…" Whatever. The site thought that Almost Innocent Bystander was Duane Rasmussen or Matt Roetter at one time. Let 'em guess. (A note about Chuckleberries ... for all the disagreements I have with Bill & Mary @ OpenCDA, I respect them for having the guts to post their opinions under their own names. I consider the individuals behind Chuckleberries to be gutless cowards for hiding behind anonymity. It's one thing to comment anonymously. Quite another to run a Web site anonymously.) Meanwhile, I've booted commenter Justin Cottrell to the curb for posting the following notice on his online Web site: "JOKER/DUROC/MOSCOW MINIDOKA -- You shouldn't have been so careless with your IP address." Click here. I consider that post on another site as possible attempt to intimidate a HucksOnline poster. My SR technical adviser tells me that an online operator can get an IP address from individuals who click on their sites. But not the names of the individuals. And they have absolutely no access to the SR to get those names. So not to worry. Meanwhile, I plan to tighten things a bit here in the comments section. I will be more aggressive on knowing the identities of anonymous posters who throw elbows. If such an individual is unwilling to tell me who s/he is, I'll throw them in the cooler. Now back to your regular programming -- DFO.
---
---