Mon., June 4, 2012
Total Recall: Lake City Showdown
This scenario, presented by Joker, is a work of fiction. Any resemblance to actual people is purely coincidental:
Chicago Mike sat in the back seat of his limo as it passed Lake City High School and he became enraged at what he saw some recallers had step up shop on the high school grounds and were waving signs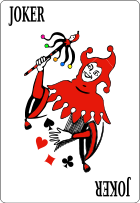 at motorists. "Stop the (expletive deleted) car," Chicago Mike bellowed and the limo came to a screeching halt. Mike didn't wait for O'Neil to open the door. He burst out of the car like a lion charging a gazelle. His nostrils flared and one of the men holding the sign dropped it and jumped on his motorized scooter, and began to zip down the sidewalk. "I see you. I see you," a red-faced Chicago Mike screamed. "I know who you are." The other man, Scott, stood his ground at the charging Irishman. Chicago Mike stopped an inch away, so close that Scott could smell the fish and chips Chicago Mike had eaten for lunch. "What are you doing here?" Chicago Mike angrily asked. More here.
Thoughts?
---
---