Tue., June 12, 2012
IFF: Ed Reform Draws Attention Here
The failed multimillion dollar campaign to boot Wisconsin Gov. Scott Walker from office is on its way to Idaho.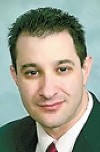 We don't know what form it will take, but you can imagine that some of the messages tried in Wisconsin will also be attempted here, all in an effort to return Idaho's education system to a status quo that empowers labor unions and puts their interests ahead of schoolchildren. The labor unions don't like that Idaho's education reforms are allowing excellent teachers to be recognized and rewarded for their great work, are creating heightened transparency in the union negotiation process, have restored the power of elected school boards and now provide a means for school districts and their students to take advantage of technological innovation/Wayne Hoffman, Idaho Freedom Foundation. More here.
Question: Is Hoffman and other Hard Right Republicans producing a straw man by trying to tie attempts to overthrown Superintendent Tom Luna's education reforms to the Wisconsin recall vote?
---
---