Thu., Nov. 1, 2012
Love Story: 50 Years Or Bust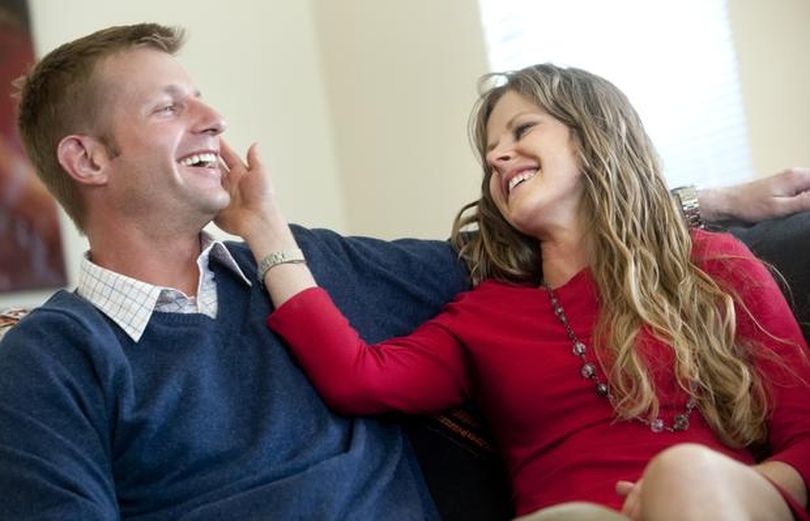 Maya Murphy touches her husband, Dave's, face as they laugh during an interview on Tuesday at their home on Fairchild Air Force Base. (SR photo: Tyler Tjomsland)
Maya Murphy, 28, believes in setting goals. She recently completed her first triathlon and started an investment firm with her husband, Dave Murphy. Her most treasured long-term goal also involves Dave. She said, "Several years ago at my grandpa's funeral, my grandma told me, 'We were married for 61 years and I still liked him.' I thought – I want to do that! That's when I set my goal of a 50th wedding anniversary." The only problem? She was single at the time/Cindy Hval, SR Love Story. More here.
DFO: My wife and I are at 37-plus years and counting; so, I'd say our chances of hitting a golden anniversary are decent.
Question: Do you aspire to a Golden Wedding Anniversary? Are the odds in your favor?
---
---