Fri., Sept. 7, 2012, 1:05 p.m.
IFF: Idahoans Still Against Obamacare
For the next several months, I expect Obamacare to dominate public policy discussions both nationally and on a state level. Regardless of the outcome of the November election, state lawmakers will still be faced with two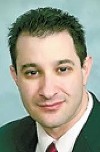 questions: First, should the state implement a health insurance exchange as part of the president's health care overhaul? Second, should the state expand Medicaid to include more affluent people than under the current program that generally provides health coverage for the poor and disabled? These aren't just public policy questions for lawmakers; these are questions for every day Idahoans whose legislators will be asked in January to implement Obamacare. So we wanted to know what the public thinks—of Obamacare generally and of the implantation of the law specifically. In a public opinion poll conducted at the end of August, we asked 600 Idaho registered voters whether the U.S. Supreme Court's ruling upholding the health care law was "good for the country." A mere 23 percent of respondents said "yes" while 61 percent said "no"/Wayne Hoffman, Idaho Freedom Foundation. More here.
DFO: Yeah, I know we discussed this as part of a post by blogger Dennis Mansfield. Here, I'm offering Hoffman's view of the poll.
Thoughts?
---
---