Thu., Aug. 15, 2013
Here she is: Sharon Hebert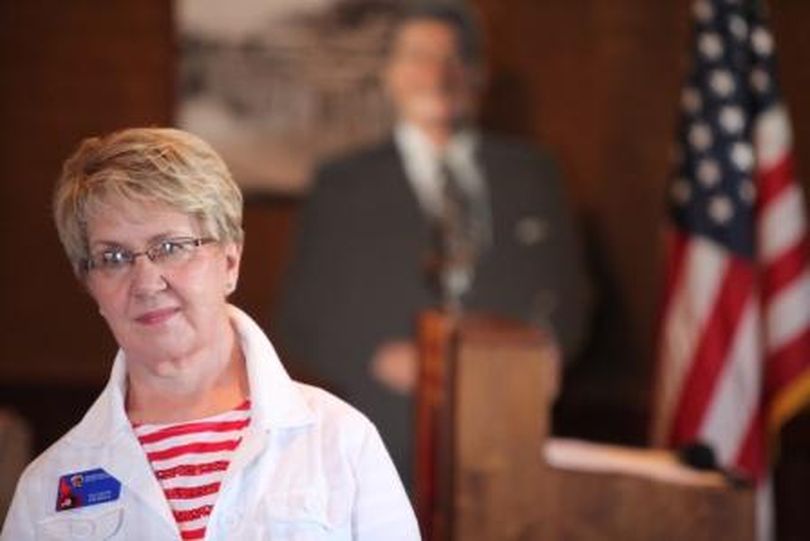 Duane Rasmussen sends this photo of Sharon Hebert at the weekly Reagan Republicans mtg at Fedora. Hebert has declared she intends to file and run against Woody McEvers in the race for City Council.
When asked her opinion on the "rainbow bridge" entrance to McEuen Park, she reportedly avoided a direct response.
In case you missed it, the KCRR have endorsed Mary Souza for mayor.
---
---