Tue., July 2, 2013, 9:08 a.m.
Hoffman: Clever Is As Clever Does
If cleverness is a disease in politics, it's endemic with some of the folks involved in implementing Gov. Butch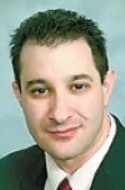 Otter and Barrack Obama's health insurance exchange. Exhibit A: The insurance exchange law passed by the Legislature and signed by Otter says "the exchange shall be financially self-supporting and shall not request any financial support from the state and shall not have the power to tax or encumber state assets." So, you might wonder, how is it that the state Department of Health and Welfare managed to give nearly $400,000 to the insurance exchange to begin operating? Well, the key word, it seems, is "request." The exchange didn't "request" money (at least, perhaps, through official channels)/Wayne Hoffman, Idaho Freedom Foundation. More here.
Question: Does Wayne Hoffman have a good point here?
---
---