Tue., July 16, 2013, 8:40 a.m.
Costello: Obama Fears Obamacare
Could it possibly be a coincidence that Barack Obama has illegally postponed the imposition of Obamacare until after the next round of congressional elections? Even though the execrable Nancy Pelosi tried to make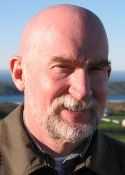 the case that we should celebrate Obamacare on the Fourth of July (Dependence Day?), congressional Democrats (other than Pelosi) understand full well that the implementation of Obamacare will cost many of them their jobs. The damage that just the anticipation of Obamacare has already done to the economy is easily quantified. Many employers have elected to reduce the hours that their employees may work to below 30 hours per week to escape the mandatory coverage provisions for full-time employees. Other small businesses have laid off employees or refused to grow beyond 49 workers to escape the mandate/Michael Costello, Lewiston Tribune. More here.
Question: Why do you think President Obama postponed imposition of a key provision of Obamacare for a year?
---
---