Mon., June 24, 2013
Tondee Seeks ID Of Cyber Pretender
It's one thing to hide online behind a veil of anonymity. It's quite another to pretend to be someone else.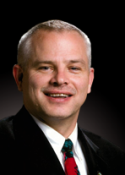 Somebody impersonated Kootenai County Commissioner Todd Tondee in the comments section of cdapress.com on Tuesday - a crime that could land the perpetrator in jail for up to two years, with a fine of $5,000. And that doesn't include possible civil penalties. Tondee told The Press Friday that he isn't sure he wants his impersonator to end up in jail, but he does want the person to step forward. He said he would probably be satisfied if the person takes full responsibility and makes a $500 donation to a local charity. Tondee also wants the public to know definitively that he did not write the acerbic comments that appeared in his name below an online story Tuesday/Jeff Selle, Coeur d'Alene Press. More here.
Question: The Coeur d'Alene Press has announced that it will cooperate fully with the police in this investigation, providing IP address and other information. Is the individual who impersonated Tondee worth protecting in any way?
---
---