Fri., May 10, 2013
Board Picks Handelman Interim Supt
The Coeur d'Alene School Board tapped Matthew Handelman to be interim superintendent of the school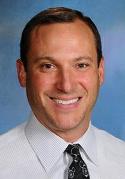 district Friday, replacing outgoing Superintendent Hazel Bauman. Handelman is the associate superintendent of Coeur d'Alene public schools. Bauman this week accepted an offer to become interim superintendent of the Central Kitsap School District in Western Washington. The Coeur d'Alene board met today to accept Bauman's resignation and release her from her contract effective July 1. Trustees voted unanimously to offer Handelman the interim job, and he will take the helm of the district for the year beginning July 1. "I believe we have an extremely solid executive team in place and Matthew Handelman is the right choice to lead us at this time," board Chairman Tom Hamilton said/Scott Maben, SR. More here.
Coeur d'Alene SD news release here.
Question: From the quotes in the CSD news release, it sounds as though the trustees are already leaning toward Associate Supt. Handelman for the permanent job. What do you think?
---
---