Fri., May 31, 2013
Mary Souza Is Running For Mayor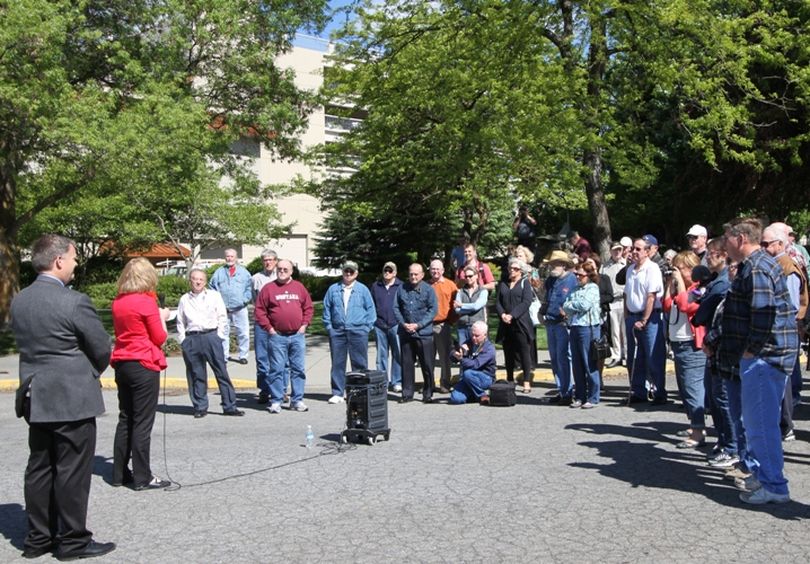 Mary Souza, long-time critic of the Bloem administration, announced her candidacy for mayor of Coeur d'Alene this morning near the Third Street dock. (Photo: Duane Rasmussen)
In the Examiner.com, reporter Joe Newby writes about today's mayoral announcement by City Hall critic Mary Souza:
Speaking at the Third Street boat launch -- also in need of repair -- Souza said she's running for mayor to "include everyone." "Let's start to heal the divides. We can bridge the gaps and work together. And when there are major issues that will cost a great deal of money or change something sacred to our history, we'll have a public vote," she said. She also promised to hold city council meetings that are respectful and professional. "We won't allow name-calling or juvenile behavior, and we'll listen to citizens when they speak, and they'll be treated well," she said. Full article here.
Question: Can Mary Souza win a race for mayor in Coeur d'Alene? Or does she have too much baggage?
---
---