Wed., Oct. 9, 2013, 8:31 a.m.
Cops: Post Falls Man Killed Girlfriend
Prosecutors charged a Post Falls man with killing his live-in girlfriend by slitting her throat and rolling up her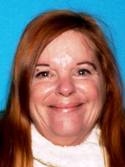 body in a rug. Christopher W. Thompson, 44, is in jail on a $1 million bond. Police arrested him Monday on suspicion of killing Deborah A. Willette. Post Falls police first arrived at the couple's home on the 700 block of North Compton Street at 4:40 p.m. Monday after a relative of Thompson's called and said he'd confessed to killing Willette, according to police reports. Police forced their way into the apartment and found Willette's body. There were signs of a fight inside the house, including several knocked-over items and blood stains on the carpet in several rooms, according to the report. Willette, 57, was covered in bruises and scratches as well as other cuts across her face and eyes as if she'd been slashed multiple times/Kaitlin Gillespie, SR. More here.
---
---