Wed., Sept. 11, 2013, 1:25 p.m.
Film Festive To Open With 'Fargo'
I saw my first Coen Brothers movie, "Blood Simple," some weeks — maybe months — after it opened in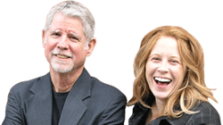 January 1985. We tried to see it right off, at — if I recall correctly — Seattle's Uptown Cinema, but the lines were too long. When was the last time you remember that happening in Spokane? Anyway, it finally opened in Spokane, and so began my love affair with the Coens. It's been an up-and-down relationship. It's not as if I've liked everything they released (I didn't get "Barton Fink," and I still scratch my head at "Intolerable Cruelty"), but the best of their films rank among the best cinema produced in the last four decades. And they are among the select few filmmakers whose work I refuse to miss/Dan Webster, Dually Noted. More here.
Question: Are you a Coen Brothers and/or "Fargo" fan?
---
---