Mon., Sept. 23, 2013, 5:02 p.m.
NIC No Longer Tobacco Free
NIC is no longer an entirely tobacco-free campus. "There's a compromise," said Dean of Students and Director of Health Services Linda Michals. "We've created some smoking areas for people to be able to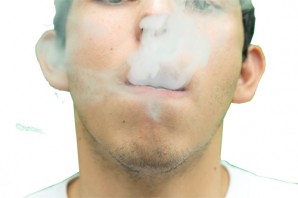 smoke." Alex Harris, director of student development, said the large number of students that refused to obey the policy as well as popular demand were the main forces that brought about the change. Michals said that in terms of getting students to stop smoking, tobacco-free policy was a complete failure. "In terms of dialogue, no one has come up to me and said 'I'm not going to honor this,' but they haven't had to; their behavior certainly said 'I'm not going to honor this policy, I'm going to go over here and smoke,'" Michals said. The reversal has come only two years after the initial tobacco-free campus policy was originally instated/Christina Villagomez, North Idaho College Sentinel. More here. (NIC Sentinel photo)
Question: I simply can't understand why any young person would start smoking today, after so many decades of evidence that smoking will likely reduce your life span (among other negative consequences). Anyone?
---
---