Tue., Sept. 24, 2013, 10:18 a.m.
Deanna: Library Is In Right Place
Deanna Goodlander: Library location, how about the efficiency of having the library located right next to City Hall. How many times does a staff member go next door to the library for a meeting, a repair job (on the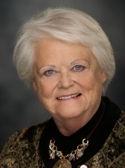 computer system.) etc. Before, for any computer repair job, it took a staff person out of the building for approximately one hour for travel time. I find it always interesting when the complaints come that the library is in the wrong location. If it had been located, as some suggested on the north end of town it would have made it far more difficult for some of the lowest income neighborhoods on the east side of town to get there. The Foundation did a survey of access for all and found this location worked very well. Also the far north can easily access library services at the Hayden Branch of the County library system. The services are interchangeable. Some folks said that property should have been held for private development, just think, we could have had another high rise there instead of access for all the citizens regardless of their financial status to that beautiful view from the balcony.
Question: Does anyone still think that the Coeur d'Alene Library should have been placed somewhere else?
---
---