Tue., Sept. 24, 2013, 9:43 a.m.
Op-Ed: Obama Consults The Gnomes
The bad news is that 20 percent of Americans are having difficulty affording food. The worse news is that President Barack Obama is here to help. For approximately the 231st time in his presidency, he'll be "pivoting"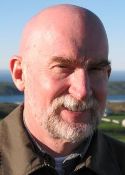 to the economy. He's had enough of that foreign policy stuff, it seems. And, at some level, even he must appreciate that he's not very good at it. And he hasn't exercised particularly good judgment in his choices for secretary of state, which has exacerbated his problems. If only he could grasp that he's no better at economic matters. Obama is often called a socialist. And he is. But he and his party understand that the United States isn't quite ready to adopt socialism. We're only a generation from the fall of the Soviet Bloc and its repudiation of the economic principles that Obama and his ilk hold dear. It may take a few more generations of Americans who have no recollection of socialism's failures before they can try again. So they have put aside their pursuit of collectivization and have instead embraced the Underpants Gnome School of Economics/Michael Costello, Lewiston Tribune. More here.
Question: Do you trust the way the president is handling the economy?
---
---