Wed., Sept. 25, 2013, 1:30 p.m.
MikeK: Cruz Used Wrong Seuss Book
On his Facebook wall last night, Councilman MikeK posts: "So Ted Cruz read Green Eggs and Ham on the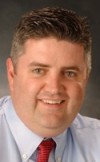 Senate floor. I have read it to my kids a lot and know the story well. I love the book. But I wonder if Sen. Cruz understands the story, because he's kind of the narrator of the story, and Green Eggs and Ham is kind of like Obamacare. He hates it, stubbornly resists and won't even try it. In the end, after fighting for hours and hours, the narrator (who is unnamed) finally gives in and tries the Green Eggs and Ham. And it turns out he likes it. Maybe Sen. Cruz might have found another book to make his point?"
Question: Which Seuss book would have been more appropriate for Ted Cruz's filibuster?
---
---