Fri., Aug. 15, 2014
Who can take pics of police?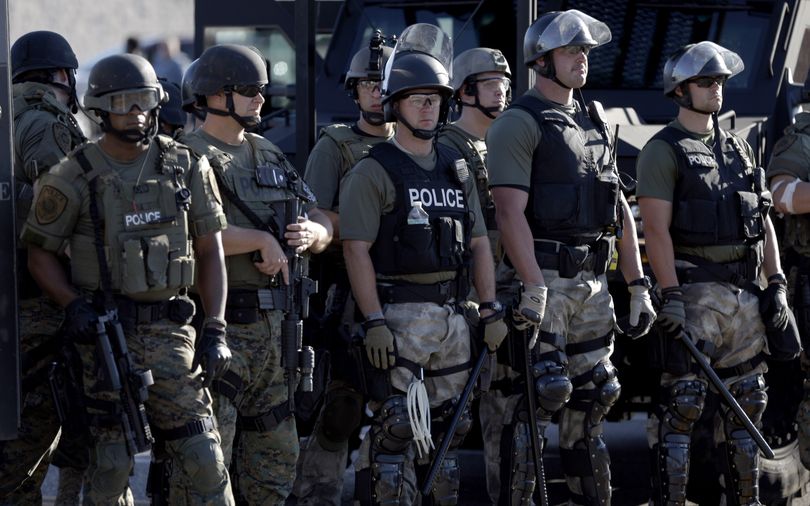 Police in riot gear watch protesters in Ferguson, Mo., on Wednesday.
The arrest of two reporters covering the shooting in Ferguson, Missouri earlier this week prompted outrage in some quarters and posed the question of just who can take pictures of police officers. The answer according to this article in the Atlantic is: anyone.
A Washington Post reporter was arrested outside of St. Louis, Missouri, on Wednesday evening after video-recording law-enforcement officials. He was well within his rights—and would have been even if he weren't a journalist. Full story.
From the article: Citizens have the right to take pictures of anything in plain view in a public space, including police officers and federal buildings. Police can not confiscate, demand to view, or delete digital photos
How comfortable would you be taking photos or videos of police officers in a public setting?
---
---